What to Expect at ProCare Chiropractic Center
If you've ever gone to a social event where you didn't know anyone, you know how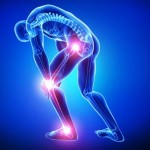 uncomfortable that can make you feel. Our goal is to eliminate every shred of apprehension and make you feel at home. If you've never been to a chiropractor before and want more information, please give us a call at 412-854-6900, to receive the answers to your questions from our experienced team. I you "have" previously been to a chiropractor, and feel you did not achieve the results you expected, please give us the opportunity to get you back to health.
Since chiropractic care involves a series of visits, with each one building on the ones before, it's important that our relationship can go the distance. We've found that one of the best ways to have successful patient relationships is to explain everything in advance. No surprises!
The more you understand who we are, what we do and why we do it, the better results you'll enjoy. It's as simple as that.
So, check us out here. Poke around. Get to know us. Then, contact us to make an appointment so we can get to know you.
Payment Options
Insurance – While we accept most insurance at our office, coverage varies widely. Please check with your insurance carrier to ensure chiropractic services are covered. (Or give us a call and our staff will verify your coverage and explain your benefits to you.) We accept the following Insurers: Aetna – Anthem – Cigna – Humana – United Healthcare – Highmark – Medicare – Keystone Blue – UPMC.
Self – Pay – If you have no insurance or do not have chiropractic benefits, there is still a way for you to receive the care you need. We are sensitive to those who are paying out of pocket. We will not compromise the quality of care based on what an insurance carrier will pay. Flexible payment programs can be arranged for almost any budget. Patients who pay directly can receive care for an affordable price. Cash, check, credit cards are accepted.
Work Related Injuries – Worker's compensation benefits can be complicated. We will assist you in filing the required paperwork to get your treatment started as soon as possible.
Auto Injury Care – The reason people choose chiropractic care for treatment of injuries sustained in MVA's is simple – chiropractic care is exceptional in the treatment of soft tissue injuries, especially of the spine. Since most common injuries associated with MVA's are strains and sprains of the neck muscles and ligaments, it's only natural that chiropractic be the treatment of choice. Many studies have also found individuals injured in MVA's prefer chiropractic care for treatment of their injuries. One study evaluated 190 whiplash injury victims and found those who received chiropractic care reported treatment satisfaction of 100%.